Visit of Uzbek enterprises to companies tour All news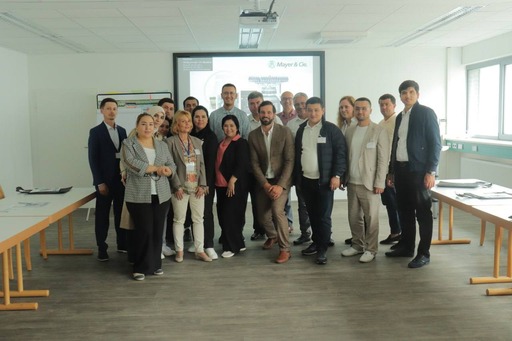 On 29 August, 2023 Uzbek delegation arrived to Albstadt to visit companies tour.
Uzbek textile enterprises visited Mayer & Cie, one of the next largest companies in Germany, as part of the Days of the textile industry of Uzbekistan.
Mayer & Cie is the world's leading manufacturer of knitting machines. Their machines are used in the production of knitted fabrics for a variety of clothing, home textiles and technical textiles.
The company has been operating since 1905, adhering to traditions.
According to the results of the visit, the leaders of the Uzbek cotton-textile cluster reached an agreement on the supply of knitting machines.