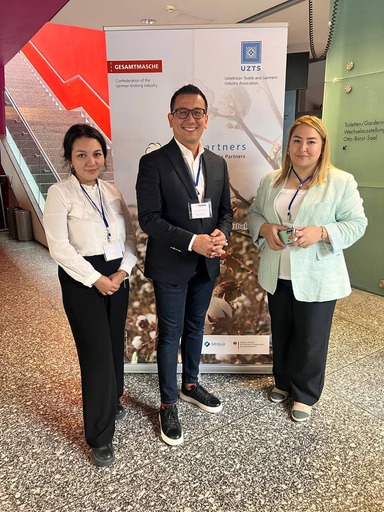 On August 28, Stuttgart, Germany hosted the first day of "Textile Days of Uzbekistan" in Germany.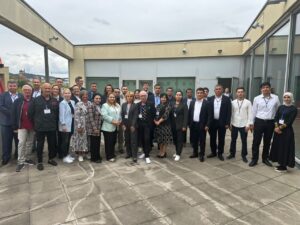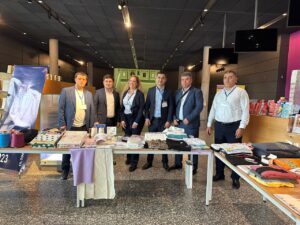 Starting with a business forum and B2B sessions in Stuttgart, the Textile Days were organized in four German cities and included meetings and contacts with more than 50 German companies.
The "Days of the textile industry of Uzbekistan" started with a B2B Forum in the House of History, Stuttgart. Ambassador Extraordinary and Plenipotentiary of the Republic of Uzbekistan to Germany Nabijon Kasimov emphasized in his welcome speech the great importance of the textile industry in further strengthening relations between the two countries.
The main purpose of the Forum was to develop small and medium-sized businesses, further expansion of cooperation to assist in entering the foreign market. More than 20 Uzbek enterprises, amongst them Axsan Apparel, Yustex, Samo, Haj tex, Bunyodkor Textile, Urban Style, demonstrated their product portfolion and quality.
Uzbekistan could become a center for the supply of new textile products for international companies. Partner of the international consulting company "Gherzi" Laurent Aucouturier presented a report on the topic "Giants in the production of textile products", which was received with much interest by the forum participants. According to Laurent Aucouturier, the rapid development of the textile industry in Uzbekistan is the dream of any state. The system of cotton-textile clusters in Uzbekistan is unique and not found in other countries of the world, it has changed the perception of the textile industry.
The German partners appreciated the vertically integrated system and expressed their desire to establish relations with the Uzbek side. Within the framework of the forum, exhibitions and meetings in the B2B format were also organized. In the course of the day, further lectures were given on the topics "Financial Opportunities. Export credits", "Transport and Logistics", "Fashion trends in Germany", "Standards and certificates, requirements in the German/European Union market – consultations for Uzbek companies".